Welcome to the second trimester of your pregnancy! The 14th week of pregnancy means a lot of changes happening inside your body. You're three months and one week pregnant!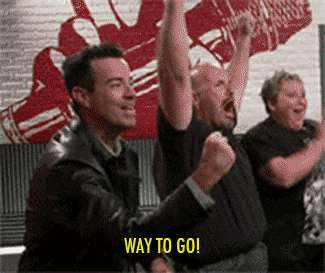 What to expect at 14 weeks pregnant? What's happening inside your body?
At 14 weeks pregnant, you'll start to experience one of the most exciting stages of pregnancy; feeling your baby's movements. You may now feel symptoms in the first trimester are fading away and feel these symptoms:
At 14 weeks pregnant, you may feel some aches because your muscles are stretching as your baby grows.
Cramps are usually related to the round ligament pain
At the 14th week of pregnancy, you will feel more like yourself and you will feel noticeable increase in your energy levels
Thank Goodness, morning sickness is finally away! Now, you should eat about 300 extra calories per week.
About 30% of pregnant women experience nasal congestion at 14 weeks pregnant
At this point, you will your breasts are less tender and it's normal if your nipples look darker
How big is your baby at 14 weeks pregnant?
Now, your baby is starting to take the real shape of a tiny person. Your baby is as big as an apple, approximately weighs 1.5 ounces and measures 3.4 inches.
What's happening with your baby? (Your Baby's Development)
Between 14 to 20 weeks pregnant, your baby will more than double in size; as their body grows, their nervous system is rapidly maturing. Their Nerves are connecting the brain to their body. Additionally, your baby's skeleton is changing too! All of your baby's internal organs formed during the first trimester, and they will continue to mature from now until the birth.
At the 14th week of pregnancy, your baby may be able to hear your voice and heartbeat! So at this stage, you may read louder and sing to your baby! By the end of this week, your baby could be growing some hair but the hair color won't be determined until the birth.
Your baby will also have many changes in their development to include the following:
Your baby's heart pumps about 25 quarts of blood per day

Your baby's limbs are more defined

Your baby has lanugo (hair) all over their body
14 Weeks Pregnant Ultrasound
At 14 weeks pregnant, your baby may be able to suck their tiny thumb and actually this is your baby's main activity. Meanwhile, your tiny baby is growing and gaining weight really fast. It's maybe early to determine your baby's gender but their sexual organs are at the final stage of development.
The Checklist of the 14th week of pregnancy:
If you haven't announced your pregnancy yet, think of a creative way!

Sign up for a childbirth class

Sign up for weekly pregnancy tips

Sign up for prenatal-yoga class

Take weekly pictures of your belly

Drink a lot of water

Start lower-impact pregnancy workout

Make sure you have well-balanced meals
During pregnancy, you have to be extra cautious of yourself and your growing baby. Make sure you have a healthy diet and include a light workout in your daily routine.