The second trimester is also called "honeymoon phase" of pregnancy.  Now, you're about entering the most exciting stage of your pregnancy; you'll start feeling your baby's movement! You're three months and about three weeks pregnant and the second half is always smaller, way to go girl!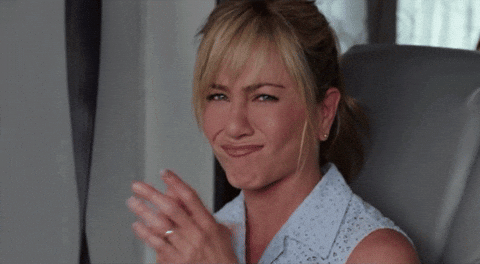 What to expect at 16 weeks pregnant? What's happening inside your body?
Some women find it difficult to tell if the feeling is in their belly is the baby moving, gas, or some other sensation. At 16 weeks pregnant, you'll notice becoming more active although you might experience light dizziness after some activities.
Another common normal symptom at the 16th week of pregnancy is all the extra blood flooding your body, so remember to rest and lie down.
As your sleeping becomes more regular, you'll notice increasing in your energy levels
You will notice your skin become brighter due to the increased of blood flow
Many women get sensitive, dry or itchy eyes but consult your doctor before taking any eye drops
This symptom is well-known as pregnancy brain; you'll notice yourself forgetting many things without any obvious explanations
At 16 weeks pregnant, your breast growing larger and you can expect to see even more growth during the upcoming weeks due to milk preparation
Your aching back is another normal side effect of pregnancy hormones; include low-impact exercise in your daily routine.
One other symptom that you may have is nose bleeding or bleeding gums. they are usually harmless but they can be a little annoying!
The increase in your blood flow inside your body will make your face look brighter
How big is your baby at 16 weeks pregnant?
Your baby is as big as an avocado, measuring around 4.6 inches long and weighing in at 3.5 ounces.
What's happening with your baby?
Pretty soon, you'll feel your baby moving around your tummy. At the first glance, you'll not be able to tell if the feeling is your baby moving or you having some gas or muscle switch but as your baby gets bigger each day you'll be sure.
 16 Weeks Pregnant Ultrasound
Now, all of your baby's limbs and joints are now fully formed. Amazingly, your baby can now hear your voice thanks to tiny bones forming in his or her ears. Additionally, your tiny baby is now growing lashes and eyebrows. The best part of the 16 weeks pregnant ultrasound is that your chance of miscarriage drops to only 1 percent. The backbone and the muscles in your baby's back are gaining strength to enable him or her to straighten their small head. If you have a 16-week ultrasound, you may find out whether you will be having a boy or a girl. So exciting, isn't it?!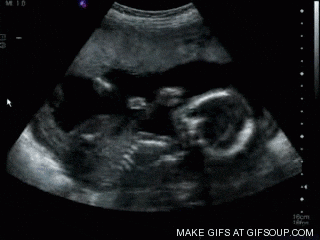 The Checklist of the 16th week of pregnancy:
Buy a specially designed pregnancy pillow

Schedule your mid-pregnancy ultrasound

Start thinking of baby names list (if you haven't already)

Make a birth plan

Join a birth group