21st Week of Pregnancy is another milestone, you've made it to the halfway through your pregnancy!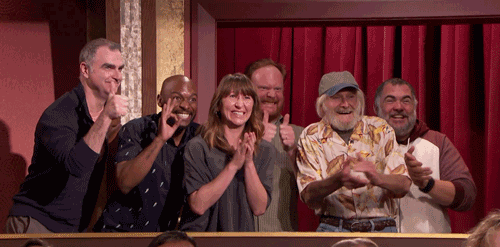 What to expect at 21 weeks pregnant? What's happening inside your body?
The 21st week of pregnancy means that many things are happening inside and outside your body. So, it's really important to keep watching what you eat and drink! Here are the symptoms you're probably having this week:
Braxton Hicks Contractions
Occasionally, your uterus feels a little tight as it practices for labor. Don't panic, as long as the contractions go away when you change your position.
Leg cramp, I know it hurts and could be very painful! In order to relieve the pain, get a pregnancy pillow to elevate your legs and wear comfy flat shoes.
By week 21, you must have gained around fifteen pounds; thus, you'll feel like you're starting to learn a new walk!
Your growing uterus is putting extra pressure on your blood vessels and most pregnant women experience dizziness or faintness during their pregnancy, therefore, it's always recommended to wear loose, comfortable clothes.
Your baby is demanding more nourishment, therefore you'll notice that you're having larger meals than your usuals and you even can't stay away from the fridge. Just make sure to keep a healthy diet!
Your skin gets thinner as your baby grows; you may experience some stretch marks as your baby is expanding in your uterus. Stretch marks are more common for women because of family history.
As I mentioned earlier that your breasts are growing for milk preparation; your milk ducts will be totally developed by the end of this trimester.
Heartburn is a common symptom among most pregnant women, you may feel a burning sensation rising in your throat. It's annoying but not harmful!
Most pregnant women experience aching back which is a normal side effect of pregnancy hormones.
Avoid eating sticky candies if you're having bleeding gums
At 21 weeks pregnant, you'll notice your nails are growing faster and stronger
How big is your baby at 21 weeks pregnant?
At 21 weeks pregnant, your baby is as big as a carrot; weighing around 12.7 ounces and measuring about 10.5 inches long. At this stage of pregnancy, you'll increasingly feel your baby's movement; you may also discover a pattern of your baby's activity as you get to know him or her better!
What's happening with your baby? (Your Baby's Development)
At 21 weeks pregnant, your baby's eyebrows and lids are totally formed now and if you're having a baby girl; her vagina has started to form!
21 Weeks Pregnant Ultrasound
By 21 weeks, your baby's digestive system is preparing for the outside world. This week's ultrasound will enable you to more details of your baby including; the brain hemispheres and chambers of the heart. Isn't that amazing!
The Checklist for the 21st week of pregnancy:
Schedule a maternity photo shoot

Read your favorite pregnancy book

Narrow your list of baby names

Keep on your healthy diet