Whether you're having trouble conceiving or just want to get pregnant, there are some simple tips you can do in order to increase your chances of getting pregnant.
1. Throw Away The Birth Control Bills
Obviously, you have to get rid of any birth control in order to conceive. But you have to keep in mind that getting pregnant may take a long time so don't expect to throw your birth control away and get pregnant the next week! You should stop using oral contraceptives, NuvaRing, or the Patch about two cycles before you want to get pregnant. This will give your hormone levels a chance to reset and will allow you to track your period to learn about the ovulation.
2.Work it Out
Even if you're at your ideal weight, being physically fit and active is amazing especially during pregnancy. The more fit you are, the easier your pregnancy will be. So continue your diet and make sure to not overdo it. If you're just starting a workout program, take it easy on yourself and push too hard. Remember to discuss your physical activity with your healthcare provider.
3. Chill Out
It's important to realize that stress can deeply affect fertility, pregnancy, and the baby's health. Some researchers found out that pregnancy can probably happen during months when couples felt loved and relaxed. On the other hand, they found that pregnancy has fewer chances to occur during the months where couples felt tense or depressed. Therefore, take time for yourself every single day to meditate, exercise, talk with your partner, get enough sleep and get some relaxing massages to help you feel better and less tense. But, if you're having some serious stress issues, you're recommended to seek help from a professional.
4. Have a Healthy Well-balanced Diet
You're what you eat! That's why you have to start your pregnancy correctly by paying attention to the foods you're putting in your tummy consequently, your baby's as well. First, you have to know that foods are divided into 5 groups: fruits, vegetables, grains, lean proteins (like chicken, eggs, and beans), and dairy products. Make sure to avoid foods high in fat and sugar, and make sure you're getting enough fluids.
5. Cut Out Bad Habits, Right Away!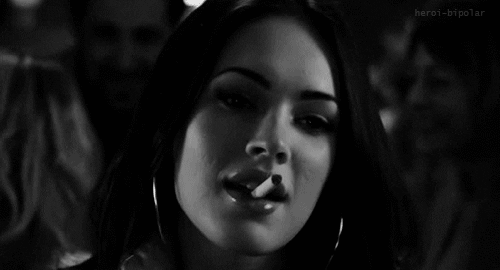 A lot of researchers have mentioned the huge negative impact of caffeine and alcohol during the pre-pregnancy time, however, some women don't realize how serious cutting out bad habits are! As a mom-to-be, you're recommended to take extra care of your own health and your little baby as well. Thus, you have to stop smoking and avoid drinking alcohol and limiting caffeine.
In conclusion, becoming a mom isn't an easy task. The more you make changes in your lifestyle, the easier your pregnancy and delivery become. Getting a healthy lifestyle isn't good only for your pregnancy, but it will positively change your whole life as you'll become more relaxed, confident, fit and healthier of course. Make sure to read more fit pregnancy lifestyles and check out this.