At 8 weeks pregnant, you're officially wrapping up your second month of pregnancy! At this point, you will finally start realizing you're really pregnant!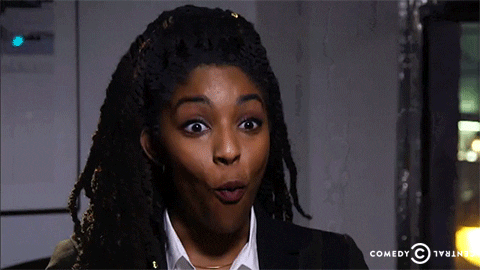 Most pregnant women experience the following pregnancy symptoms and we will take about each symptom in details, so let's start with these two questions;
What to expect at 8 weeks pregnant? What's happening inside your body?
One of the main symptoms that you may not notice is that your blood volume has increased by 40 to 50%.
Nausea could be really strong at 8 weeks pregnant especially morning sickness.
Cramps are totally normal at 8 weeks pregnant, but if you have severe cramps you better check your doctor.
Constipation happens to around 50% of pregnant women, so it is totally normal. To get rid of it, you better eat fiber-rich fruits, vegetables, and drink plenty amount of water.
Strange or vivid dreams are also normal during pregnancy, many pregnant women experience this symptom at the 8th week of pregnancy. It could be because of overthinking and anxiety.
Spotting is alarming at 8 weeks pregnant because blood at this point could be an alert of potential miscarriage. So, if you're experiencing spotting at 8 weeks pregnant, rush to the doctor!
Anemia is common among many of pregnant women due to the increase in the blood plasma volume in the woman's body.
Headache is another common symptom during the first trimester of pregnancy.
How big is your baby at 8 weeks pregnant?
Your tiny baby is now a little over an inch (approximately, 2.54 cm) long and as big as a raspberry! He/she also weights about .04 ounces.
What's happening with your baby? (Baby's Development)
During the 8th week of pregnancy, your baby will continue taking big developments. Actually, the 8th week of pregnancy indicates huge changes in many things. The embryo, your tiny baby, will begin to lose his/her tail and start the vital stage.
Your tiny boy or girl will begin to swim in your uterus, yes; he or she can swim now! Additionally, there are many changes in your baby's body including:
The eyes are now visible parts of his/her face with eye folding forms.
The Ears' external parts have completed forming
Face/mouth; your baby's facial features continue to mature; the upper lip and the tip of his/her nose has been formed
The heart is now beating about 150 beats per minute.
Limbs continue to develop as the arms and legs become larger
Body; the head has become rounded and the neural tube has completely formed.
In addition, your baby's tasting buds are now forming.
8 Weeks Pregnant Ultrasound!
At 8 weeks pregnancy, your baby's fingers and toes are now webbed.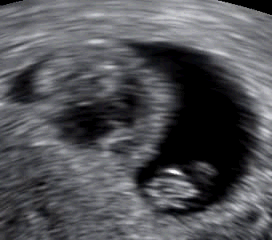 The Checklist of the 8th week of pregnancy:
Buy supportive maternity bra in one or two sizes larger.

Keep on taking prenatal vitamins

Avoid taking medicine without medical consultation.
Be sure that you are taking good care of your health. You may start making a pregnancy journal to keep these precious memories and amuse yourself at the same time!